More information on
Working in Holland
Working in Holland
You have been offered a position in Holland, and want to know more on working in Holland. Like what is needed before you can start working in Holland. Are there any legal obligations. What are the expected working environments and how will i travel to the Netherlands. On this page you will read more on working in the Netherlands. With links to relevant sources of information on important websites.
GO Jobs has a special and proven process to get you successfully setup for your new job in Holland. Read more on this GO Jobs Process.
What is it like to work in Holland?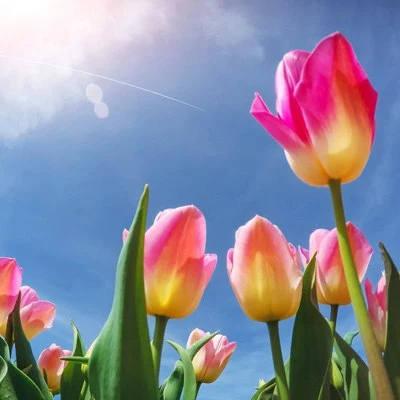 Working in the Netherlands can be a positive experience due to the country's strong economy and high standard of living. The Dutch are known for their efficiency and direct communication style, and the country has a strong focus on work-life balance. The Dutch also value diversity and equality, and there are many resources available to help expats adapt to life in the Netherlands. The cost of living in the Netherlands is relatively high, but wages are also generally good, so overall, the standard of living is high. The Netherlands is also a very convenient place to live, with good transportation and a high quality of life.
DO you need to speak Dutch?
The main language in the Netherlands is Dutch. Most of the people do also understand on or more foreign languages. It is not essential to speak Dutch for a job in the Netherlands. You will be able to find many jobs when you speak English. Although the number of opportunities will grow if you will also speak or learn to speak Dutch.
Common Jobs in the Netherlands
There are many different jobs available in the Netherlands. The type of available jobs depend heavily on the season. These seasonable jobs are not available through out the whole year. For these jobs the demand will fluctuate quit a lot. In the summer there is a high demand for people helping with harvesting fruits and vegetables. In this period there is also a high demand for people in the hospitality industry.
For several industries in the Netherlands there is a high shortage for qualified and motivated personal. For these type of jobs it might be easier to get contracted.
As indicated, there are many different types of jobs available in the Netherlands, and the most common jobs will depend on your field of expertise and your level of education. Some of the most in-demand jobs in the Netherlands include:
IT professionals: The Netherlands is home to many international companies and startups, and there is a high demand for IT professionals with skills in areas such as software development, data analysis, and cybersecurity.
Engineers and process operators: There is a strong demand for engineers in the Netherlands, particularly in fields such as mechanical engineering, electrical engineering, and civil engineering.
Healthcare professionals: The Netherlands has a high-quality healthcare system, and there is a need for healthcare professionals such as doctors, nurses, and therapists. There is a huge shortage in qualified employees in the healthcare.
Teachers: There is a demand for qualified teachers in the Netherlands, particularly for those who speak Dutch or who have experience teaching in international schools.
Sales and marketing professionals: The Netherlands is home to many international companies, and there is a need for sales and marketing professionals who can help these companies reach new markets. A benefit for these international companies might be that the employees there are used to communicate in English.
Order picker: In the Netherlands the e-commerce business is large. There is a concentration for large warehouses. Next to the big Dutch e-commerce companies also the big international brands have their warehouses in the Netherlands. In combination with automated processes many order pickers are needed for operating these warehouses.
Active Jobs we Hire for
Curious for the active jobs at the customers we currently hire for? Click the button below and see the active jobs. Please feel free to contact us if you can not find the job you are looking for. So we can help you further.
Resources for working in Holland
Please see below links to relevant external and official resources for working in Holland. Clicking on the link will open a new browser window (the content will be provided by an external provider and is not maintained by GO Jobs).
The GO Jobs Process – make it easy
At GO Jobs we are specialized in helping Greek professionals in finding their new career in the Netherlands. We will make it easy for you to find the job you want and we help you even with the rest. We take the extra step. Based on our proven process we help you with housing and mobility. Our Welcome team is there to support you, to support you to achieve success and to expand the GO jobs family.
Read more on the GO Jobs process
Please contact us if you want more information and were not able to find it on this page. So we can help you and we can update this page for the missing information.
(last update: 10 January 2022)